Every time that your dog barks, whines, growls, yelps, and makes other attempts to converse with you, don't you feel like you are missing out on so much of dog-talk? Dogs make noises to express their emotions, and every pet owner wants to understand them. A study has even gone on to say that dogs bark only for us humans and not to communicate with other canines. Not just with sounds, your dog tries to tell you many things through gestures and its body language too.
Thankfully, you are at the right place, and now you are about to learn how to interpret those signals your dog sends you. Brace yourself for a course in dog lingo which would bring you closer to your pet.
1. The Wide-Eye Look
You cannot deny that this is when your dog looks the cutest. When they stare at you with their big eyes, and you stare back into theirs, you can surely feel a strong connection. Your dog wants your attention, and you must give it some. A treat or a loving scratch or both should do the trick for you.
This is generally an act of fear. Dogs tuck their tails in between their legs when they feel threatened and scared. Remove whatever is scaring your dog or take your dog away from there. However, this could also mean that.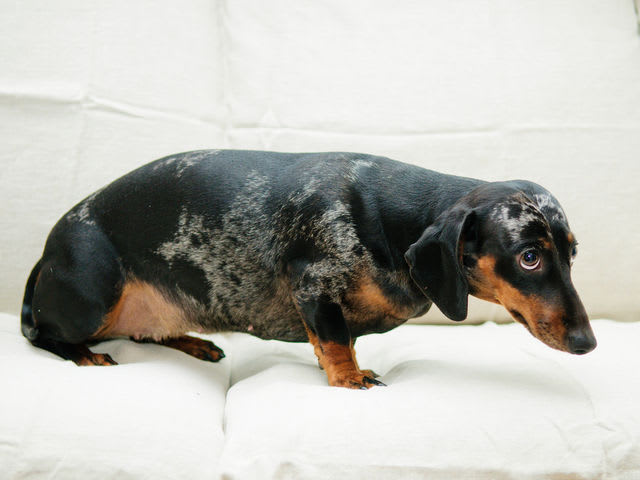 Source: sonderlives.com